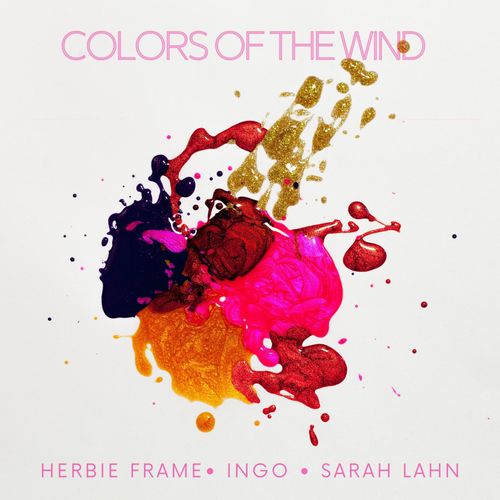 Single Digital
released on
3 June 2022
Colors of the wind
For "Colors of the wind", Herbie Frame's current single, the newcomer has once again worked with fellow musicians: Sarah Lahn, who could already be heard on the previously release "Light as a feather", and INGO, who, as interpreter and co-producer, has added his flair to previous releases.
Musically, Herbie Frames songs are always characterized by the strong EDM base. The artist supplements these with elements and moods of other genres such as dubstep or lounge music. The focus of his music is always on working with other artists.
"Colors of the wind" is, as well as the previous releases, clearly an EDM track, which is primarily characterized by its simplicity. Subliminal synthesizers in the verses underlay Sarah Lahn's singing skilfully and almost gently, with a fast, powerful build-up, these merge into a chorus that is characterized by a powerful, dynamic bass. The bass-heavy chorus is in stark contrast to the bright, clear voice of the vocals. However, there is no dissonance, rather the opposite sounds complement each other perfectly and create a danceable, summery track for the beach, bar or party.
Herbie Frame is a music producer, songwriter and guitarist. He makes high-quality pop music with professional compositions and sophisticated lyrics. As a trained classical guitarist, the artist is familiar with the composition of musical pieces, and various elements and influences from genres such as funk, electronic or rock flow into his songs. He discovered his passion for music early on, which he has lived out over the years through various projects, including classical, film and electronic music.
INGO is a german based producer, drummer & orchestral percussionist. He was born in Kassel in 1995 and started playing music at the age of 4. After studying music at the Hanns Eisler music conservatory and the School Of Popular Arts in Berlin he was appointed as the principal percussionist in the "Osnabrücker Symphonieorchester". He has played with great artists like the Berlin Philharmonic Orchestra, Sir Simon Rattle, State Opera Hannover to only name a few. Over the years he started producing his own music. There will be a lot of upcoming tracks, so stay tuned.
The 22-year-old Sarah Lahn from Bochum has been writing her own songs, often in German, about topics that move her in life, about situations that she experiences, for about 7 years. Thus, love and frustration, fear of the future and self-doubt are often linked to the question of the meaning of life. Melancholy often meets danceable beats. Five years ago she finally moved to the capital to study popular music.