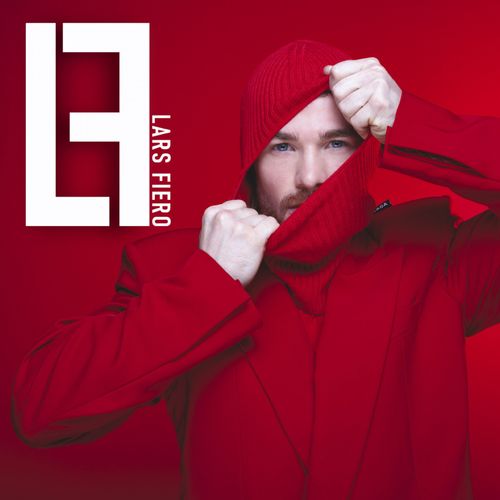 Album CD
released on
2 December 2022
Lars Fiero
After many months of intensive and exciting work, newcomer Lars Fiero releases his debut album of the same name and presents 10 songs that take the listener on a musical and emotional journey. Modern and fresh sounds offer equal space with acoustic and electric guitars for honest songs about family, joie de vivre and love, but also sadness and frustration.
With a cover as red as fire and an artist looking for his way out, Lars makes it clear: Here I am and I'm on fire!
 The name Lars Fiero is no coincidence: it is a modification of an old family name of the artist and originally means "blazing flame".
"Nothing could describe me better when it comes to music, because I'm fired up for it and my heart burns for nothing more. So red is ultimately part of my DNA and my identity: not just literally, but also figuratively!"
 In the run-up to the album release, the singles 'Free Falling', 'Bucketlist' and 'Promise' could already be heard and seen with exciting and varied music videos. The publication of the first complete work is for the newcomer "the most important step in my life and I'm just so excited to see what's still waiting for me".
Tracks
| | | |
| --- | --- | --- |
| | Free Falling | 02:11 |
| | Bucket List | 02:23 |
| | Promise | 02:44 |
| | Stones | 03:14 |
| | Museum of my Past | 02:32 |
| | Lost & Found | 02:44 |
| | Finally Home | 03:17 |
| | So Far Away | 02:29 |
| | Back Home | 03:24 |
| | Still Loving You | 02:43 |