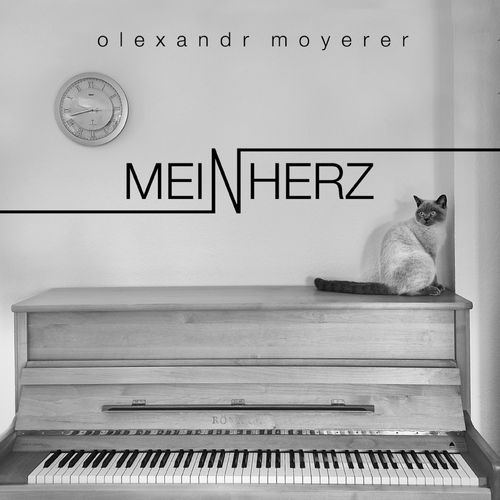 © Julia Drechsel
Album Digital
released on
17 June 2022
Mein Herz
"Mein Herz", the current album by Olexandr Moyerer, combines elements of various genres in successful compositions, which combine to form a stringent long player with a common thread.
Jazz, bossa nova, classic meet electro, synthesizer and experimental passages. Delicate piano melodies are broken up by electronic beats and yet flow seamlessly into one another. Moyerer deliberately plays with the creation of dissonances, which are then professionally resolved into harmonies and put the listener back at rest.
Trained on the piano, Moyerer accompanies various orchestras and tours on the piano, he composes, arranges and produces many pieces himself. His familiarity with the composition and coordination of musical pieces also flows into the album "Mein Herz". The music is well thought out and structured, behind each title is a specific thought, a high-quality compositional concept that is coherent in itself.
Tracks
| | | |
| --- | --- | --- |
| | Latinopol | 03:55 |
| | Der Brief nach Nirgendwo | 04:41 |
| | Piano Call | 03:26 |
| | Rhodesdream | 02:44 |
| | Kospotz Libesiaka | 01:56 |
| | Lacrimosa | 03:12 |
| | Melancholie | 05:18 |
| | Tabla Chill | 03:24 |
| | Mein Herz | 04:43 |
| | No Love | 04:42 |
| | Nirgendwo | 05:31 |
| | Nocturne | 04:25 |
| | Piano dB | 03:21 |
| | Prelude | 03:51 |
| | Winter | 04:02 |
| | Udurudu | 02:58 |